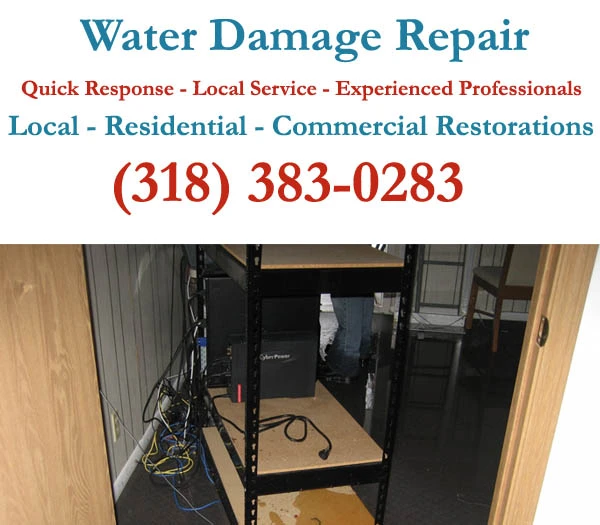 Shreveport Water Damage Restoration - Residential and Commercial Cleanup Services in Louisiana
We Provide Local, Residential and Commercial Restoration Services.
Why Hire Us?
We've seen firsthand how much it can hurt when your home or business and its contents are destroyed. Is water damage a problem for you right now? Than, you want the issue to be fixed as soon as possible, preferably without causing you any further hassle.
You can rely on our expertise to alleviate your concerns, mitigate any negative effects, and keep a close eye on the restoration process. Our company specializes in fixing water problems!
Damage and flooding can be caused by a number of different things, including tiny leaks, large floods, and excessive rainfall. In any situation where water is a factor, the first and most crucial step is to act quickly to limit the extent of the damage.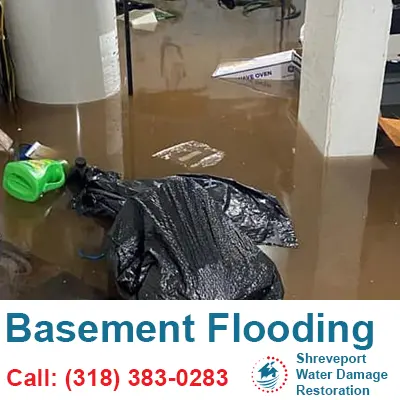 When we get to a disaster site, we assess it carefully to see what has to be done in terms of mitigation.
We are experts in repairing and drying out structures after water damage. Because of our expertise in restoring structures after water damage, people in Caddo Parish, Louisiana, recognize us as the drying specialists.
The duration of water exposure, the amount of moisture absorbed, and the depth of water penetration are all measured by a battery of tests. Our expert will discuss with you the best strategy for drying out your house and belongings.
The best method to dry your items will depend on elements like the humidity and air flow in the area. As an example, in addition to using traditional dryers and fans, we may occasionally employ heat mats to speed up the drying process for your items. Are you experiencing water damage related problems? Help is here if you just give us a call.
What we do
Removing the water
Clearing away furniture and other items
Limiting the chance of further damage
Once the first steps are completed, our experts, possibly with the help of a restoration expert (insurance provider), will decide if your belongings can be cleaned and restored. Then we can start drying out your home or business and your items.
What can you do to stop the damage from getting worse?
You can take a number of precautions and act quickly after water damage happens to reduce the damage as much as possible. This will keep the damage from getting worse.
Shreveport Water Damage Restoration is the expert when it comes to fixing damage and drying out water damage after a leak, flooding, or a lot of rain. For water to do as little damage as possible, you have to move quickly. If we start drying your things in the next 24 to 48 hours, we can save most of them. There are also a number of things you can do to lessen the damage.
Water damage prevention measures
Is there water in your building? Then try to take as many precautions as possible to ensure your safety, limit the damage, and be assisted as quickly and efficiently as possible by your insurer and damage repairmen:
If the electricity has not yet been turned off or if the water is contaminated, do not walk through it. Open windows and doors as much as possible to allow the air to circulate. Water damage can cause the production of toxic fumes to build up inside.
Remove any wet carpets or textiles from the house; this will help the property and its contents dry faster.
Between furniture and floor coverings, place aluminum foil, wooden blocks, or trays (especially if wet carpets cannot be moved). This will help you minimize damage by reducing the amount of water absorbed by the furniture.
Remove any excess water from damaged photos, books, or documents and store them somewhere cool (if possible in the refrigerator or freezer). Under no circumstances should they be dried. Using a unique process, Get The Wet Out! can restore documents that have become cold or frozen.
If the freezer has been flooded or turned off, it should be cleaned as soon as possible. Food that has been damaged or thawed should be discarded.
Report the damage to your insurance company. Most insurance companies have a hotline where you can report an incident.
Make a note of your policy number, personal information, a brief description of the building and fixture damage, and photos.
If your insurance company does not provide a professional repair company, you must contact one yourself.
The Drying Process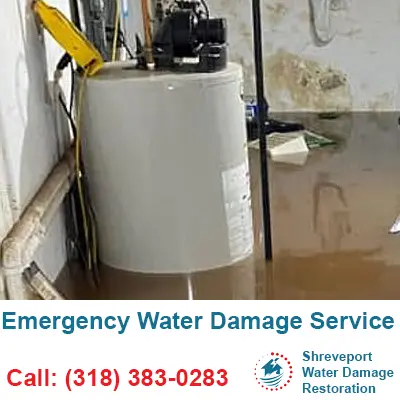 Drying is one of the most important services that we offer. We have the skills necessary to recover from the consequences of water damage, such as a leak, floods, or extremely hard rain, and as a result, we are renowned throughout the state of Louisiana as the "drying specialist."
Our drying solutions, combined with the specialists from Shreveport Water Damage Restoration continuously monitoring the drying process, allow for the completion of projects in a more expedient manner. This prevents further trouble for the clients, as well as unneeded repair work and associated expenditures.
Materials can easily get soggy in the presence of water damage or excessive moisture content, or the damp air might degrade moisture-attracting materials. Mold development, rusting, and general deterioration of the structure and construction can all result from this.
We take great care to restore your property to pre-loss condition by carefully monitoring and documenting the drying process. Our drying expert will visit your location on a regular basis to collect data. Aside from physically going out and taking measures, there are times when you can do it digitally.
We are up to date on all rules and employ only highly trained technicians. Temporary cooling and temporary heating are also available from us as short-term climate solution.
Mold Growth
Mold can quickly spread throughout a property that has been flooded. Before mold can begin to grow, a variety of conditions must first be met, including the following:
A breeding environment for organic matter, such as food or wood.
Mold spreads more rapidly when temperatures are high.
Mold growth is accelerated by moisture; the relative humidity must be high enough for mold to thrive. Consequently, mold and the resulting musty stench are common results of fire and water damage. As a corollary, mold grows more rapidly in damp, dark, and poorly ventilated environments.
A sure sign of mold is the appearance of black spots on the walls, seams, or sealant borders. Likewise, a musty scent may be present. Bad odors and mold growth in the house are a major nuisance and potential health risk if they aren't addressed.
Fire Damage
Has there been fire damage? Take care of it as soon as possible on the internet! Next, have our trained specialists clean up the resulting fire damage as quickly as feasible. Within 24 hours, we will be at your doorstep. The first thing we do is clean and organize every single room. Then we'll get down to business and repair your home to its pre-damage condition.
What are the different methods of water damage restoration?
There are many different methods of water damage restoration, depending on the extent of the damage and the type of materials affected. For minor damage, such as a small leak, simply drying the area and allowing it to air out may be enough. For more extensive damage, such as from a flood, more aggressive methods may be necessary.
Find Us On Google Maps